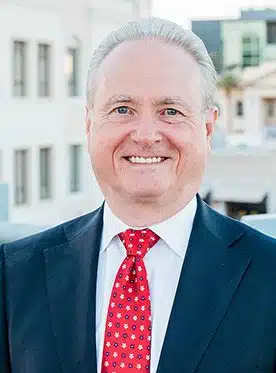 Meet Peter H. Westby, Phoenix Area Attorney
Contact Mr. Westby
Toll Free: 855-302-2238
Phone: 602-277-4441 Ext: 1241
Fax: 602-277-0388
"
I sat down withMr. Peter Westby, for a consultation. He was professional, forthcoming, and genuine. His sincerity and kindness is appreciated. He went above and beyond to help me. He explained my situation in legal terms I could understand and gave me sound advice. He is highly recommended and I would use him again if ever the need arises.
"
- KL, Scottsdale -June, 2018
Experienced Arizona Civil Litigation Lawyer
Born in Minnesota, Attorney Peter Westby has resided in Arizona since 1962 and in Phoenix since 1974. Mr. Westby graduated from the University of Arizona College of Law in 1973 and entered the practice of law as a prosecuting attorney, first with the City of Tucson and then with the Pima County Attorney's office as a Criminal Trial Deputy. He joined partner Harvey Platt in the private practice of law in Phoenix in 1974 and together they formed Platt & Westby, P.C. Mr. Westby practices in the areas of real estate law, civil litigation, family law, estate planning, probate, estate and trust administration, and business formation/litigation.  Mr. Westby and his firm have earned a Martindale-Hubble AV rating, the highest rating awarded for ethics and professional competence.
Practicing Professionalism
Mr. Westby is skilled in finding solutions to personal and business challenges and believes that he can serve clients best by researching and identifying options that are creative, cost effective and that minimize conflict and litigation.  His 40+ years of experience in law and real estate investment enable him to quickly zero in on critical issues, provide a clear analysis of options and give recommendations that make sense.
Outside Interests
Mr. Westby has been married to his wife, Cathie, for over 49 years. They have raised three children, all graduates of the University of Arizona in Tucson. Mr. Westby has five grandchildren. Mr. Westby is a former Boy Scout Leader and Scoutmaster and in his spare time remains an active outdoorsman, hiker, backpacker and climber, most recently having climbed Mt. Kilimanjaro in Africa. Mr. Westby guides trips into the Grand Canyon as well as to other Arizona destinations. In 2016, Mr. Westby summited Mt. Whitney via the Mountaineer's Route. He and Cathie are active amateur ballroom dance competitors and enjoy social dancing, their children, grandchildren and travel. Mr. Westby and wife Cathie are also investors, landlords and property managers.  Cathie is a licensed Realtor. Mr. Westby's charitable interests include Prince of Peace Lutheran Church, the Christian Children's Fund and the Salvation Army. He has served on the Board of Prince of Peace Lutheran Church and was elected President for two consecutive terms. Mr. Westby currently serves as counsel for the Grand Canyon Synod of the Evangelical Lutheran Church of America. He also assisted in the formation and served as Board Member and legal advisor to a local non-profit children's grief support group.  Mr. Westby has been selected to Arizona's Finest Lawyers.
Areas of Practice
In the Real Estate field Mr. Westby is proficient in the following area: Sale Agreements, Title Insurance, Deeds, Beneficiary Deeds, Community Property, Joint Tenancy Property, Easements, CC& R's, Restrictive Covenants, Commercial and Residential Real Estate, Foreclosures, Mortgages, Leases and Construction Contracts, among others.
In the Probate and Estate Planning field Mr. Westby is proficient in the following areas: Wills, Living Trusts, Revocable Trusts, Irrevocable Trusts, Living Wills, Powers of Attorney, Guardianship, Conservatorship, Testate and Intestate Succession, Care Givers, Elder Law, Decedent's Estates, Spousal Allowance and Devises, among others.
In the Family Law area Mr. Westby is proficient in the following areas: Divorce and Annulment, Custody, Shared or Joint Custody, Visitation, Supervised Visitation, Pre-Nuptial and Post-Nuptial Agreements, Joint and Shared Custody, Grandparents Rights and Paternity, among others.
In the field of Business Law Mr. Westby is proficient in the following areas: Limited Liability Companies, Corporations, S Corporation, Share Holders Agreements and General Partnerships, Limited Partnerships, among others.
Mr. Westby routinely serves clients in the following areas; Tempe, Mesa, Glendale, Phoenix, Chandler, Peoria, Avondale, Sun City, Anthem, Scottsdale, Paradise Valley, Gilbert, Apache Junction, Maricopa County, Casa Grande, and Goodyear, AZ
Education
J.D., University of Arizona College of Law, Tucson, Arizona, 1973
B.S., University of Arizona, Tucson, Arizona, 1970, Honors: Magna Cum Laude
Jurisdictions Admitted to Practice
Arizona, 1973
U.S. Federal Court, 1973
Professional & Bar Association Memberships
Prince of Peace Lutheran Church, 1987 - 1993; 2010 - Present, Residing President and former council member
La Casa De Cristo Lutheran Church, 1993 - 2010
Litigation Percentage:
30% of Practice Devoted to Litigation
References:
JP Morgan Chase Bank
Bank of America
Fraternities/Sororities:
Phi Alpha Delta
Alpha Epsilon Delta
Lambda Chi Alpha
Phi Beta Kappa
In the News:
Target: Data breach caught up to 70 million customers